Written by Fernando Cardona & Eloisa Thomas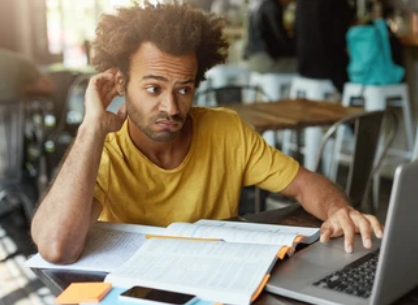 So, you're determined to start a military career in the Armed Forces, and now are wondering what is the best way to prepare for the ASVAB? It's normal to be a little worried since your score will be the main deciding factor recruiters will check. That's why pretests exist! Here's what you should know about pretests, and the difference with the ASVAB test.
What is an ASVAB pretest?
This is exactly what it sounds like: a test you take before the ASVAB test. In general, pretests represent a way to estimate your chances of getting a good ASVAB score. While they are useful, because you can simulate answer time, they are condensed versions of the actual test. Plus, there are no standardized pretests, so the quality depends on the source.
If you're interested in doing an ASVAB pretest, talk to your recruiter. They'll have the most updated resources to guide you.
 ASVAB vs pretest, which is more difficult?
Questions in pretests are very similar those in the ASVAB test. However, the ASVAB test can feel more difficult because of a few factors:
When you sit the ASVAB test, you'll be feeling the pressure to get the right score and qualify for your chosen career path.
You can do several pretests in a row to test your current knowledge, but you cannot immediately retake the ASVAB test. If you want to sit the test again, you have to wait 30 days at least.
What do you have to know about the ASVAB format?
Both pretest and the actual ASVAB test have the same structure that you need to know of in advance. Here are some basics you should be familiar with:
The ASVAB is the entry selection tool: this exam is administered by the Department of Defense and is made up of nine different sections or sub-tests. The purpose of this exam is to assess the strengths and aptitudes of candidates to serve as military personnel.
There are both a written and a digital version: depending on when and where you take the ASVAB, you'll do a paper-based or digital version. Both have the same structure, length and questions. However, the number of questions varies, the level of difficulty of both versions of the ASVAB is similar.
The exam is timed: because of this, time management is one of the key factors to have a great ASVAB score. In the written version, the instructor will give you verbal instructions on when you can advance from one section to the next. You'll have between 10 and 30 minutes for every section, depending on the number of questions. The approximate total duration of a written exam is 2 to 4 hours. In the digital version, the subtests are also timed and you are not allowed to go back or linger on any question. This version is shorter because as you answer, the system automatically loads the next question. For this reason, the test takes about 90 minutes to complete.
The computerized test is programmed as an adaptive test: This means that if a candidate answers a question right, the next question will be a little more difficult.
There is not penalty for incorrect answers: This is important issue because if you don't know the answer or if your time is coming to an end, you might want to guess. Even if this isn't ideal, guessing won't lower your final score.
Pretests are very similar to digital ASVAB tests, so by trying them out you might feel better prepared on the day of the test"
There is not penalty for incorrect answers: This is an important issue because if you don't know the answer or if your time is close to over, you have a chance of guessing. Even if not the ideal, is a plain true that in absence of penalties your score can increase by chance when you guess.
There are online ASVAB practice tests: they are called also pretests and follow the same format and structure as the computerized version of the real test. Some pretests could have a little different number of questions. However, they have the same time limits and types of questions just like the actual test.
Remember that if you do not like your initial score, you can retake the ASVAB 30 days later"
Should you take a pretest before the ASVAB test?
Some students consider taking a pretest in preparation for the ASVAB test. The main advantage of taking a pretest is that it will let you feel more confident as you'll be more familiar with the test structure and time restrictions. However, although pretests are useful to simulate the testing experience, the real test will happen in a louder environment than your home. In this sense, the real ASVAB could feel more difficult since you might have trouble focusing.
On the other hand, if you take a pretest without enough preparation, it can be discouraging. In this sense, it's key to study properly by following specific guides and supplementing your study materials with other resources beforehand.
Our Final thoughts
Getting a good ASVAB score is the first step to kickstart your military career. Since the ASVAB has a format that can be new for most applicants, you might want to work on pretests to get a feel for the actual exam. However, since pretests aren't official study materials, their quality depends on the source. Overall, in our experience ASVAB tests can feel more difficult because of the added pressures of the exam. Have you ever taken an ASVAB pretest? Let us know about your experience in the comments below!