Repasos de ASVAB IQ+ LCC is a private company specialized in offering educational services focused on the exams required to enlist in the US Military. A Puerto Rican company that has been operating for over 8 years helping students within and outside the United States reach their goals.  It is our commitment to guide our students through the process to ensure they are ready for the test. Providing them with logic-based strategies, key elements to memorize and practice based on the ASVAB to ensure they are targeting their studies to achieve higher scores. All our services are online.
Fernando Cardona the owner and instructor for Repasos de ASVAB IQ+ LCC, began helping students pass the ASVAB after trying to enlist when he was 25 years of age. Although he was motivated after achieving one of the highest scores. To his surprise, he did not pass the physical exam due to a progressive vision disease "Keratoconus".
After being disqualified; multiple people reached out to him to get help with the ASVAB. As a result, he decided to create a course based on his experience taking the test and his background as a math professor in the Department of Education of PR. He started offering his services to a small group of students that believed in him. As time passes, the students that participate in his class share their experience and accomplishments. As a result this has enabled Fernando to help more students reach their goals and enlist in the US Military Service.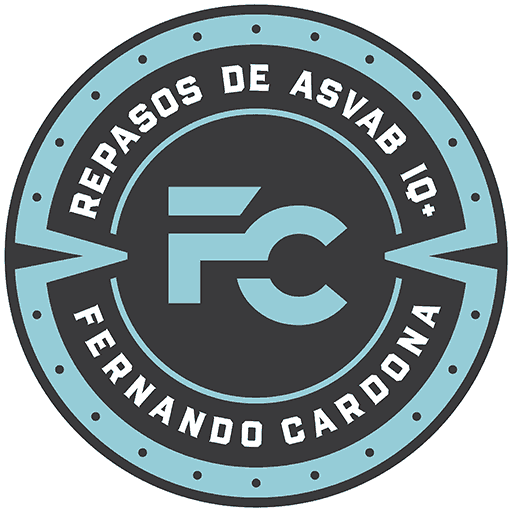 Frequently Asked Questions
The course was designed with a flexible schedule that allows you to study directly from your student account when you are free.
If you choose any of our Premium Courses, you will have the opportunity to join the live practice sessions. The practice session schedule changes weekly, but you may see a sample by pressing the following button.
On a regular class-room setting you will have contact with your professor 1-2 times a week. Whereas in this course you will have a website available for practice when you are free and multiple live sessions throughout the week.
If you have a doubt you can send a picture to the email and Fernando will discuss it during live practice for the class in session.
You can go over the class videos if you forgot or want to refresh a specific topic without worrying about taking good notes.
As well, Fernando and his team will be available to guide you through the process and give you strategies to improve.
You can go to the Facebook page to see reviews from many students that took the class.
Every student is different and learns at different speeds. Normally it takes from three weeks to 2 months. Before you test I will ask you certain questions to know if you are ready or not.
There will always be stuff to do, and there will be many more live sessions. One week you might see 10 hours, another week you might see 15 hours. It doesn't matter we always have material to study when you are free.
The important thing is that whenever you are free you study and try to be consistent. For further information on this you can text me at 787-223-8189, and ask me for the video on How to study.
NO REFUNDS.
If a person cancels and later wants to resume the course, this is possible. To continue the student should provide proof of purchase.
NO SHARE POLICY.
Sharing my videos and class materials is completely against class policy. Violation of this policy will result in immediate termination of services.
No, you will receive advice and tips based on your progress, but it will be a group class.
You will have the opportunity to send a requests and Fernando will explain during live practice for the whole class in session. This will also give you the opportunity to learn from student's questions.
Fernando's Qualifications
He has a Bachelor Degree in Mathematics and a Master in Business Administration with a subspecialty in Accounting. Over 10 years teaching and tutoring and, scored twice the highest possible score on the ASVAB 99 AFQT.  He is committed to helping and transferring his methods and techniques to the students.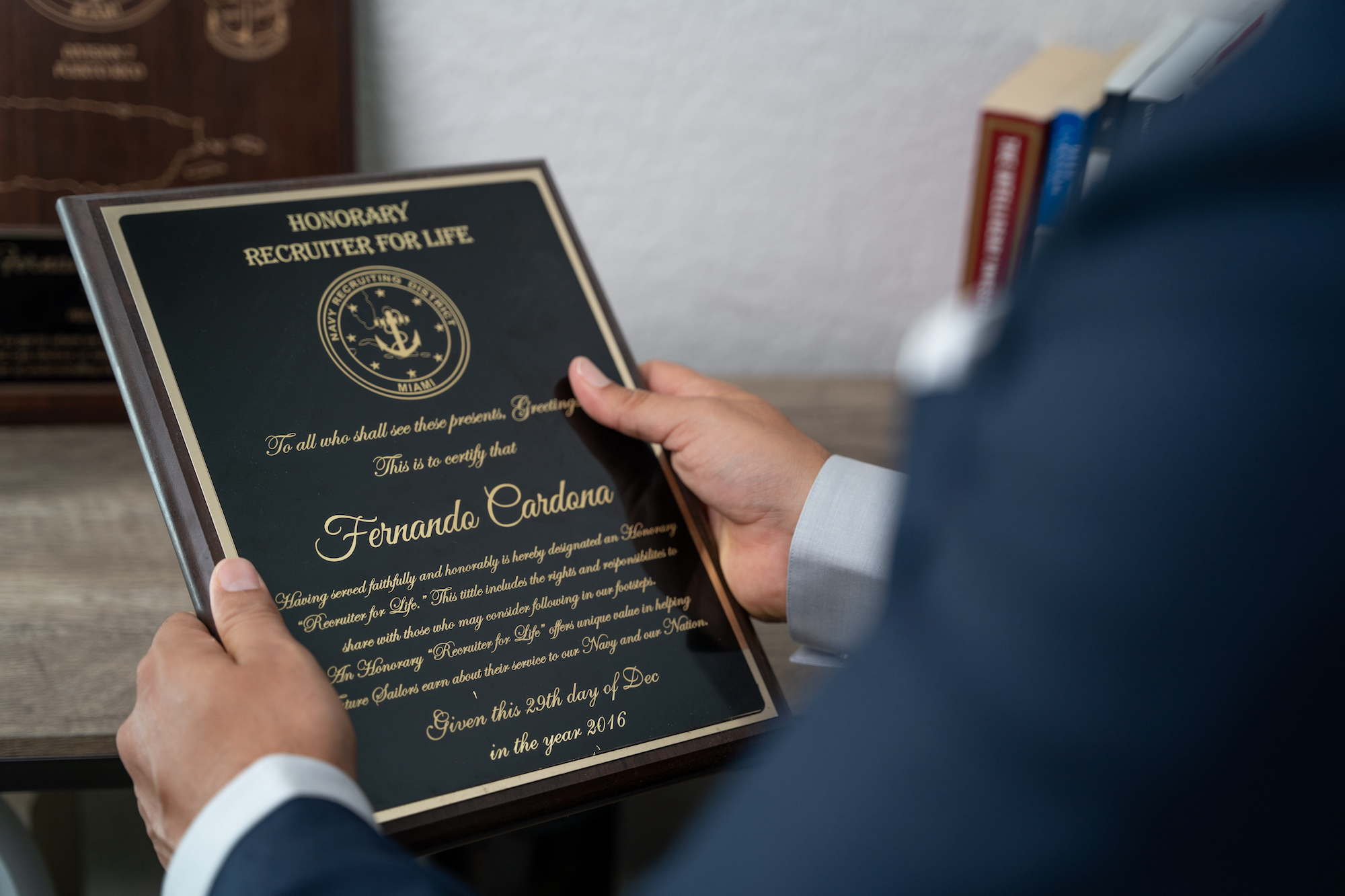 Through my class I helped countless students reach their goals and change more lives than I ever could imagine. – Fernando Cardona-Barreto